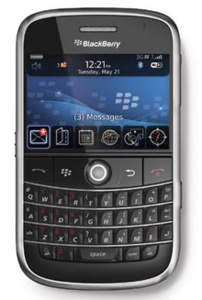 The Japanese cellphone carrier
NTT DoCoMo
has suspended all sales of the popular
RIM BlackBerry Bold
due to overheating problems reported by over 30 users.
The overheating occurs during charging of the smartphone, and RIM says that one percent of all the phones sold in Japan experienced the overheating. RIM did say however that "temperatures remained within regulatory standards."

"Although RIM's analysis of the devices in question has allowed it to rule out a battery problem, the root cause remains under investigation," read RIM's statement.

There are over 21 million BlackBerry users globally.