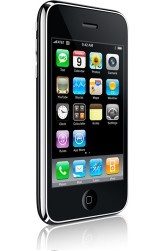 As of this morning,
Amazon's Kindle
application is available in the
iPhone App Store
, allowing access to over 200,000 Amazon Kindle format e-books.
The application is free, but the books themselves must be purchased through Amazon via mobile
Safari
or from a PC or Mac and then synced over. Most of the books cost $9.99 and you can
sample
the first chapter for free before purchasing.
Any book purchased for the Kindle can be transferred over to the iPhone/iPod Touch for free and "WhisperSync" is enabled to allow flawless transitions from a Kindle device to your iPhone if you were currently reading a book on one of the devices and want to switch during.