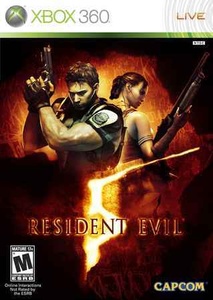 The highly-anticipated horror sequel
Resident Evil 5
has been leaked to
torrent
sites and
P2P
, a full ten days before its official release date.
The game will hit store shelves on March 13th, however a cracked
Xbox 360
version of the game is being heavily downloaded as we speak, with users even noting that you can already play online. The
ISO
image is 6.71
GB
.
Capcom
, like all other major publishers, has complained of piracy woes in the past,
even citing piracy as the main reason Devil May Cry 4 had stagnant sales
. The publisher said the PC version of the game had been "pirated to hell" and that Capcom Japan refused to release it digitally as a result.
Regardless, RE5 should still be a major blockbuster for the publisher, with demo downloads topping 4 million last week.