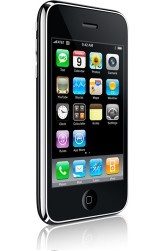 According to new data from
Net Applications
, the
Apple iPhone
controls 66 percent of total mobile browser share, demolishing all the competition for amount of time people browse the Web from their phone.
In second place was
JavaME
at 9 percent market share, followed by
Windows Mobile
at 7 percent and
Symbian
and
Android
at 6 percent. Somewhat surprisingly,
Palm
and
BlackBerry
brought up the rear, with under 5 percent combined.
The numbers are even more impressive considering there are much fewer iPhones on the market compared to, lets say, Windows Mobile phones, and is a testament to the rather enjoyable experience of browsing the Web using an iPhone.
Android-based phones, which
were only just released last year
also put up impressive numbers, especially considering there are only 1 million units on the market.