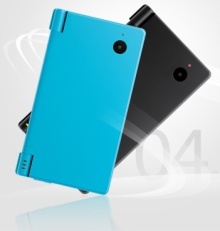 Nintendo
is already advising would-be buyers in Europe to buy the
DSi
early to avoid almost inevitable stock shortages during the holiday season.
The
handheld goes on sale in the region on April 3rd
and UK general manager David Yarnton has added that it will be difficult to keep enough supply to satisfy demand, especially during the hectic holiday shopping season.
"I always advise people to buy early,"
noted
Yarnton.
"One of the things that people donít seem to understand is that factories are producing constantly; they donít peak and trough.

"So weíre producing product all the time, but then everyone wants it all at the one end of the year. Itís just so hard to try and keep up."
Retail chains have already reported strong demand for the DSi, which will sell for GBP 149.