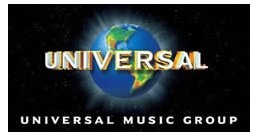 Universal Music Group
, the largest record label on Earth, is currently in talks with
Google
in an effort to create a joint music video venture.
Moving away from the current model of labels receiving licensing fees or a share of ad revenue for their videos, Universal wants a new relationship in which music videos are displayed in "high-quality" and are ad-supported. The site would be separate from
YouTube's
main site.
Google has also notified
Warner Music Group, Sony
and
EMI
about the plans but they are not part of the current negotiations.
The talks are still in their preliminary stages, despite beginning in January.
Universal CEO Doug Morris is said to be at the head of the talks and the move makes sense being that Universal's licensing agreement with YouTube is set to expire on March 31st.
The Universal Music Group channel on YouTube is by far its most popular, generating 3.6 billion views so far.