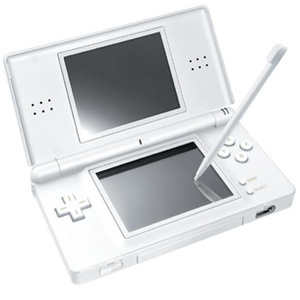 Last week we reported that
Nintendo
was considering phasing out the
DS Lite
handheld
if the upcoming DSi sold well.
Said Nintendo UK general manager David Yarnton,
"We'll let the market decide. We expect some people will upgrade, but we also anticipate that we'll win over people who were still undecided on DS -- the extra features will help convince them. There's an extra incentive."
The company has now denied the reports however, saying it will instead be increasing the amount of DS Lite bundles available in the UK.

"We will be increasing the availability of DS Lite bundles with software in the UK, however solos will still continue to be listed,"
a Nintendo UK spokesperson
said
.
"We have chosen to do this as we have found many consumers like the convenience of buying software and hardware together and also enjoy buying them as gifts."
The DSi is slated for an April 3rd
release date in Europe
followed by a
North American release two days later.