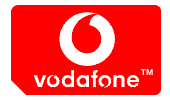 The
Vodafone Music Store
, which currently has over 1 million tracks available to users, has announced it will be dropping
DRM
copyright protection for the music while signing new deals with
Universal Music Group, Sony Music Entertainment
and
EMI Music
.
Vodafone
says the deals are the first of their kind, allowing users on the Vodafone network to download DRM-free music directly to their handsets.
For users that have already purchased DRM-crippled tracks from the store, an upgrade to DRM-free MP3s will be available, free of charge.


"Music is central to many of our customers' lives,"
added
Pieter Knook, Vodafone Internet Services Director.
"By Vodafone pioneering DRM free on mobile and offering MP3s on PC, they will now have the freedom to download tracks from their favourite artists without any device restrictions allowing them to experience their music however they want it, wherever they are."
Notably missing from the new offering however is Big 4 record label
Warner
, which has
recently signed
with
Nokia's Comes With Music
service.
Throughout 2009, Vodafone will be launching the DRM services in Germany, Italy, UK, Spain, New Zealand, Australia, Czech Republic, Greece, Hungary, India, Ireland, Malta, Netherlands, Portugal, Romania, South Africa, Turkey, Austria, Belgium, Bulgaria, Croatia, Cyprus, Iceland, Slovenia and Switzerland.