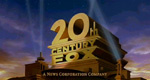 20th Century Fox Home Entertainment
has announced that they will be creating two classes of DVDs for now on, a "premium" version with extras and digital copies and a "rental" version which removes all extras and will be available for rental only.
Beginning March 31st with the release of
Slumdog Millionaire
,
"wholesalers will be authorized to sell rental accounts only the rental SKUs and to sell retail accounts only the retail SKUs,"
said Fox senior VP of sales Don Jeffries.
As an example, the Slumdog rental
DVD
only has the movie and trailers while the premium disc included special features such as deleted scenes and director and actor commentary.
There will be variations however, as the upcoming Marley and Me DVD will have special features on both the rental and the retail version.
"We have developed product variations to feed different consumer consumption models and behaviors,"
read a Fox
statement
.
"For rental customers, we're delivering a theatrical experience in the home while promoting upcoming releases; for retail [or sell-through] customers, we're offering a premium product that expands the entertainment experience of that particular property to further enhance ownership."
Fox did note that rental retailers can purchase retail copies to sell, "but only in amounts that are consistent with the account's sales history on similar titles."
Let's see how rental companies and consumers feel about this latest move.