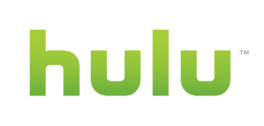 Last week marked the one year anniversary of
Hulu's public debut
. Its launch seemed to mark a milestone. It was the first major network owned online video service run by people who
seemed to "get it."
Over the last year Hulu has grown significantly. On his
blog
, CEO Jason Kilar pointed out that the number of videos available has grown from 12,000 to 40,000 in that time.
The number of partners providing that content and advertisers sponsoring it has also grown. They've gone from 50 to 130 providers and 30 to 175 advertisers.
The real key to all that success has been offering what consumers are asking for The recent decision to remove content
from TV.com
and
block viewers
using Boxee media center begs the question of whether that business model's days are numbered at Hulu.
It seems clear that Kilar and his staff are committed to tearing down the barriers to online video delivery, but as we
saw last month
, ultimately their entertainment industry masters have the final say.
Right now consumers still seem to have more praise for Hulu than complaints. But that doesn't mean they're entitled to keep the viewer base they've built. Too many wrong moves and they run the risk of falling into the same old patterns that made nearly every past entertainment industry venture in online deliver a failure.
They can't assume customers won't go somewhere else to get it the way they want.