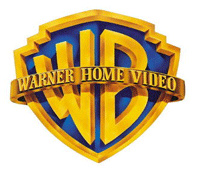 Warner Home Video
has announced the launch of an online
manufacturing-on-demand DVD program
that will allow consumers to choose titles from Warner's classic film library and have it shipped to them directly. There is also an option to download the film immediately.
Under the banner name "Warner Archive Collection," and located at
www.warnerarchive.com
, consumers can browse or movies and order them for $19.95 USD per DVD or $15 USD for the digital download.
The DVDs are then replicated, packaged in an
Amaray case
, given custom artwork, shrink-wrapped and finally sent out to the end user.
There are currently 150 titles available and
HMM
says a few of the notable movies are "Oscar nominee Sunrise at Campobello with Ralph Bellamy, The Citadel starring Rex Harrison, Mr. Lucky with Cary Grant and Charles Bickford, Possessed starring Clark Gable and Joan Crawford, Once Upon a Honeymoon with Grant and Ginger Rogers, and All Fall Down starring Warren Beatty and Eva Marie Saint."
Each film has been digitally remastered and Warner notes that upcoming content will included Warner Bros' extremely popular animation collection.
George Feltenstein, SVP of catalog titles for WHV, added that the project is an effort to bring all of Warner's 4100 films to DVD. Currently, there are only 1200 available.


"With shrinking shelf space and a shrinking retail base, we were looking for a way to get the movies to the people who wanted them,"
Feltenstein
noted
.
Feltenstein did add that until this point, only titles with expected sales of over 20,000 went to print, but the new MOD removes these restrictions.
"Many are very specialized and never even got released on VHS. Many of these films we have been beleaguered with requests for years. It gives consumers a virtual key to the vault, if you will. It's a big win for collectors."