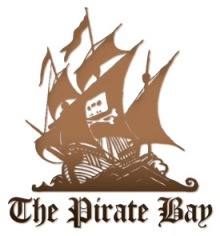 The founders of the giant public
torrent
tracker
The Pirate Bay
are set to roll out a new way to browse anonymously, using a virtual private network (VPN), and have begun giving out beta invites.
Would-be users can submit their email address to
http://ipredator.se/
in hopes of receiving a beta invite before the service goes public in April.
The service, when it goes public, will cost 5 euro a month, and will "allow the user to protect his Internet connection with encryption while "tunneling' data in privacy through the servers of a VPN provider, usually located in another country. The user's ISP-designated IP address remains hidden, revealing only a second IP address provided by his VPN company."
Using such a service would effectively hide an individual from, for example, trade groups out to catch pirates and unauthorized file sharers and may also allow users to view videos on sites that are blocked in their home country.
Brokep, spokesperson and co-founder of The Pirate Bay,
added
that the timing of the release coincides with the launch of Sweden's controversial
Intellectual Property Rights Enforcement Directive (IPRED)
which will make it easier for content holders to get personal details of suspected pirates.
Using the IPREDATOR service should allow users browse the Internet anonymously, and Brokep promises that the service will not keep any logs of activity, meaning if pressured by authorities, there will be nothing to turn over.