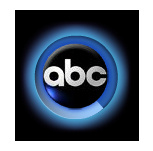 According to a few "insider sources,"
Disney
is currently in serious negotiations with
Hulu
for a deal that would bring Disney and
ABC
content
to the popular online video site.
Although it is not entirely clear what programming would be brought over, ABC TV content such as the blockbuster show
Lost
is a definite while many believe that
Disney Channel
programming such as
Hannah Montana
will make the crossover as well.
In exchange, Disney would be given an equity stake in the site.
Hulu recently
became the number four video site in the US
with 332.5 million video streams viewed for the month of February alone. Disney was far down the list in 9th, with 112 million streams viewed for the month.
If the deal were to be completed, Hulu would have 3 of the largest broadcast TV networks, with the notable exception of
CBS
which runs rival site
TV.com
.