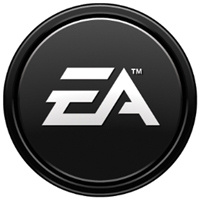 Electronic Arts
has decided to drop
DRM
for its upcoming
The Sims 3
game, a stark about-face from previous titles which have had DRM that has been, at worst, called "draconian."
In September, the Will Wright blockbuster
Spore
was criticized unmercifully
for its use of
SecuROM DRM
that only allowed the game to be installed three times total. SecuROM also stays installed in your system whether you want it there or not.
EA CEO John Riccitiello, said, at the time:
"We're going to see an evolution of these things. I wish we didn't live in a world where we had to do these types of things. I want it to be seamless and easy - but I also don't want to have a bonfire of money."
Rod Humble, Sims 3 executive producer, has explained that DRM should be a thing of the past, at least for high profile releases like The Sims.

"To play the game there will not be any online authentication needed,"
he
notes
.
"We feel like this is a good, time-proven solution that makes it easy for you to play the game without DRM methods that feel overly invasive or leave you concerned about authorization server access in the distant future."

The Sims 3
has an early June release date.