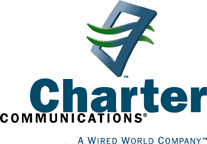 Charter Communications
has
filed for their anticipated Chapter 11 bankruptcy
which will allow the ISP to restructure itself in an attempt to rise from bankruptcy.
Under the restructuring, Charter will completely eliminate $8 billion USD in debt and will no longer need debtors to finance the company's day-to-day operations. Notably, Microsoft co-founder Paul Allen will keep his controlling stake in the company and will keep a board seat.

The fourth largest ISP in the US, Charter had a $1.5 billion USD loss for 2008 and was hit hard by the ongoing global recession.

The company does not know when it it will come out of bankruptcy, but says all current services will remain uninterrupted.