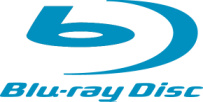 Dolby
has announced that it has signed new licensing deals with Chinese
Blu-ray
manufacturers, allowing the use of
HD
audio technologies such as
Dolby TrueHD
and
Dolby Digital Plus
on players made by the companies.
The audio company noted that the new deals are
"an important part of Dolby's efforts to grow the market for high-definition audio and meet the needs of Chinese manufacturers."
Dolby HD audio is part of all Blu-ray Disc standards and is used in thousands of devices.

"Because Dolby's technologies are well established in the Blu-ray Disc market, they offer Chinese manufacturers a powerful and efficient way for companies to build high-definition audio into their products,"
Dolby
added
in a press release.
The companies that are now licensed are TCL Technology Electronics (Huizhou) Co. Limited (TCL), MIT Technology and Lite-On IT (Lite-On).