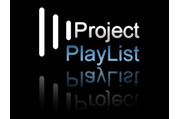 Project Playlist
, the social networking site that allows users to create and share music playlists, has announced
EMI
has signed onto the project, making it the second of the "Big 4" to do so. (
Sony/BMG
made a similar deal last year)
The site currently has over 42 million users and the new deal is made more important by the fact that EMI was a plaintiff in a lawsuit filed last year against the site. The remaining parties in the suit are other Big 4 labels
Warner Music
and
Universal Music Group
.
Warner and Universal said they intend to continue the court case, which also includes the
RIAA
and 9 other record labels. Project Playlist, for its part, says they pay royalties to songwriters, publishers and artists.
Project Playlist has increased in popularity mainly for its great music
streaming
ability as well as the fact that it works in every country with no restrictions. Also notably, PP lets you embed the player in most blogs or Web sites, with the exception of
MySpace
and
Facebook
.