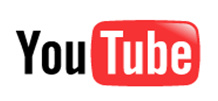 Disney
, including its giant
ABC
and
ESPN
properties, has made a deal with
Google's YouTube
that will allow short-form videos to be shown on the extremely popular video sharing site.
The companies will share ad-revenue from Disney's YouTube channels.
"This deal provides us with the opportunity to reach a broader online audience, to experiment with different monetization models and to extend the reach of our advertisers,"
added
Anne Sweeney, president of the Disney/ABC Television Group.
Disney is
currently in talks to have their full length content
played on
Hulu
, and already has many of their most popular shows available for free on ABC.com, Fancast and AOL Video.
YouTube has an almost identical deal with
CBS
, which shows off short and full length content.
The ESPN channel will be the first to
debut
, in mid-April, with the ABC channel debuting a month later.