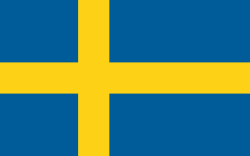 The newly adopted anti-piracy law has significantly cut down Internet use in Sweden. A legislation, which is based on the
Intellectual Property Rights Enforcement Directive (IPRED)
, has resulted in a 30% drop in day-to-day traffic. In the two days that the law -- which was
designed
to give copyright holders and authorities more possibilities to act against illegal file-sharing -- has been in use it seems to have scared off a lot of people.
Both the Swedish anti-piracy office and the
Swedish Pirate Party
agree that the drop was caused by the law. However, they do disagree whether that's the way the law should affect.
"This is what disturbs me the most — that the industry thrives on scaring the common citizen,"
told Swedish Pirate Party Chairman
Rick Falkvinge
to
TorrentFreak
.
Henrik Pontén
from Swedish anti-piracy office said to
Svenska Dagbladet
that the drop is a good indication that the legislation is a success,
"most of the Internet traffic is file-sharing and therefore the is no other reason for the drop than the new IPRED law."
According to Rick Falkvinge the scare effect will last only a week or two. Regardless of the drop, in the last 24 hours almost 400,000 Swedes connected to the Pirate Bay tracker, with no decline.
The traffic can be monitored from the
Netnod website
.