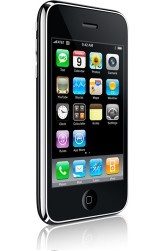 According to Taiwanese manufacturers, the next version of the
iPhone
will have a 3.2-megapixel camera, an upgrade from the current model's 2.0-megapixel camera.
The sources claim that
OmniVision
has received orders for 3.2-megapixel CMOS sensors that are intended for upcoming iPhones, and add that
Aptina
and
STMicroelectronics
are also competing for the orders.
The reports also claim that OmniVision has secured orders to produce 5.2-megapixel sensors for
Apple
, although it is unclear what device they will be used in. The sources say the end product is expected to launch in Q3 2009 however.
Apple has been rumored to be working on netbooks, new iPods, and a new iPhone, all of which could use the sensors.