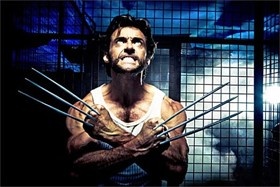 Last week we reported that one month before its theatrical release,
a workprint version of 'X-Men Origins: Wolverine' had been leaked online,
and that hundreds of thousands had downloaded it, despite the fact that it was missing CGI and some scenes.
On Friday, an entertainment columnist for Fox News by the name of Roger Friedman, wrote a review on the leaked film in his column, adding in the review that the leak was so accessible that
"it took really less than seconds to start playing it all right onto my computer."

20th Century Fox
, the studio behind the film, immediately put out a statement calling the column "reprehensible." Later in the day the entire review was taken down.
On Sunday, Mr. Friedman was fired for reviewing the pirated film, with a statement from
News Corporation
(parent company of the studio) reading:
"When we advised Fox News of the facts...they promptly terminated Mr. Friedman."
News Corp. owner Rupert Murdoch has said in the past that he has a "
zero
tolerance" policy towards movie piracy. It appears we now know he is not kidding.