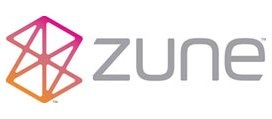 Microsoft
marketing manager Brian Seitz has said that the software giant will be revamping its
Zune
media players this year, marking the first significant refresh since early 2008 when Microsoft added a
firmware
update and increased storage capacity.
Over the past six months, the only significant news to come out about the Zune has been negative, and Microsoft is under pressure to keep the media player relevant in a time where
Apple
continues to strive. In January, the company reported that
Zune revenue had fallen over $100 million USD year-on-year from 2007
. The number represented a 54 percent decline year-on-year, an to date only 3.2 million Zune units have been sold, compared to over 200 million
Apple iPods
.
The company remains committed to the media players however, and has said it is looking to port the "Zune Experience" to Windows Mobile and other "living room devices."
You can view Seitz' small Twitter entry here:
MS marketing manager Brian Seitz' Twitter page