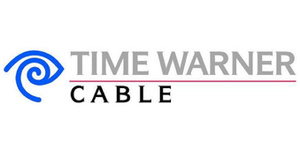 Time Warner Cable
, one day after mapping out upcoming
bandwidth
caps for its Internet users, has added that there will also essentially be an unlimited, uncapped tier, costing $150 USD a month.
Landel Hobbs, COO of Time Warner Cable, added:
"Some recent press reports about our four consumption based billing trials planned for later this year were premature and did not tell the full story. With that said, we realize our communication to customers about these trials has been inadequate and we apologize for any frustration we caused. We've heard the passionate feedback and we've taken action to address our customers' concerns."
"If we don't act, consumers' Internet experience will suffer,"
he
notes
.
"Sitting still is not an option. That's why we're beginning the consumption based billing trials. It's important to stress that they are trials."
The initial trials of the caps will begin in Rochester, N.Y., and Greensboro, N.C., at the end of the summer and the tiers will work as follows:
- A 1
GB
per month tier offering speeds of 768 Kbytes downstream/128 Kbytes upstream and costing $15 USD per month. Overage charges will be an extremely expensive $2 per GB per month. Hobbs said about 30 percent of all TWC users use less than 1 GB per month in total bandwidth.
-"Road Runner Lite, Basic, Standard and Turbo packages will include expanded bandwidth caps to 10, 20, 40 and 60 GB, respectively, for the same price. Overage charges will be $1 per GB per month."
- A 100GB capped Road Runner Turbo package which offers 10MB down/1MB up for $75 USD per month. Overage charges cost $1 per GB. For all tiers, overages are capped at $75 USD per month, which means
"that for $150 per month customers could have virtually unlimited usage at Turbo speeds,"
Hobbs concluded.