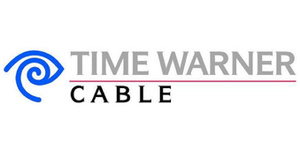 This week we reported that
Time Warner was to offer uncapped "Turbo" Internet access for $150
, while also adding "tiered" Internet access, each with
bandwidth
caps.
That plan however, may lead to a federal legislation that will completely eliminate "unfair" tiered pricing structures from ISPs, such as that being made available by Time Warner. US Rep. Eric Massa of New York is already drafting the bill, which will curb all tiers, especially in places such as Manhattan or Rochester, where Time Warner has a monopoly.
On April 7th, before Time Warner hastily rewrote their plans for tiered pricing structure, Massa called the move
"nothing more than a large corporation making a move to force customers into paying more money."
One day later, Time Warner added an unlimited usage tier, but a price not even remotely reasonable given the slow speeds offered by the ISP. The move certainly did not appease Massa either.

"I am taking a leadership position on this issue because of all the phone calls, e-mails and faxes I've received from my district and all over the country,"
Massa
added
.
"Time Warner has announced an ill-conceived plan to charge residential and business broadband fees based on the amount of data they download. They have yet to explain how increased Internet usage increases their costs."
The tiers would be as follows:
- A 1
GB
per month tier offering speeds of 768 Kbytes downstream/128 Kbytes upstream and costing $15 USD per month. Overage charges will be an extremely expensive $2 per GB per month. Landel Hobbs, Time Warner COO, said about 30 percent of all TWC users use less than 1 GB per month in total bandwidth.
-"Road Runner Lite, Basic, Standard and Turbo packages will include expanded bandwidth caps to 10, 20, 40 and 60 GB, respectively, for the same price. Overage charges will be $1 per GB per month."
- A 100GB capped Road Runner Turbo package which offers 10MB down/1MB up for $75 USD per month. Overage charges cost $1 per GB. For all tiers, overages are capped at $75 USD per month, which means
"that for $150 per month customers could have virtually unlimited usage at Turbo speeds,"
Hobbs concluded.

"Time Warner's decision has the potential to more than triple customers' current rates, and I think most families will find this to be too taxing to afford,"
Massa angrily noted.
"Time Warner believes they can do this in Rochester, N.Y.; Greensboro, N.C.; and Austin and San Antonio, Texas, and it's almost certainly just a matter of time before they attempt to overcharge all of their customers."
Current Time Warner subscribers pay $40 USD a month for unlimited Internet with 10MB down/1MB up, and Massa expects most of those users will eventually end up being forced to pay $150 a month for the same service.
"At a time when millions of Americans have lost their jobs and businesses are struggling, I am compelled to fight against additional, unnecessary burdens placed on my constituents,"
Massa said.
Keep fighting the good fight Mr. Massa.