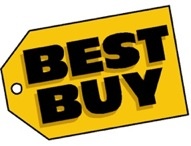 According to a
Variety
report,
Best Buy
is preparing to start its own online movie store, with a connection through
CinemaNow
and "other online movie services."
Although specifics are unavailable, and Best Buy has not confirmed or denied the report, it is believed the retailer will receive a cut of the revenues for each movie viewed and will promote the service through new media hubs with the movie services built-in.
The retailer also has a current listing searching for a
Digital Movies Product Manager
, which supports the report but could also mean nothing.
The deal would help Best Buy continue its strong sales in electronics while also accounting for the gradual slow of
DVD
sale growth.