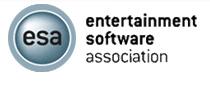 The
Entertainment Software Association (ESA)
has given a written statement speaking about the
recent conviction of the four administrators of the infamous public torrent tracker The Pirate Bay
, applauding the verdict.
"This decision confirms that the harm being inflicted on creators of digital works by
BitTorrent
sites like The Pirate Bay will not be tolerated, and that such actions are subject to criminal sanctions," ESA CEO Michael D Gallagher
said
.

"Piracy is the single greatest threat to the development and release of innovative and creative entertainment software that consumers demand and enjoy. It's a job killer in an economy that needs millions more jobs, not less."
As reported, the admins and founders of the site, Peter Sunde, Fredrik Neij, Gottfrid Svartholm and Carl Lundström were found guilty of assisting copyright infringement and each received one year in prison and fines totaling $3,620,000 USD.