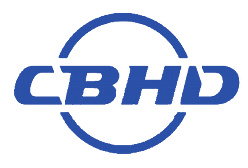 Players for China's CBHD format, formerly known as CH-DVD
in China
and C-HD-DVD
by the DVD Forum
, are finally available.
The two players released yesterday are made by Chinese manufacturers TCL and Shinco, and are expected to sell for close to $300 (about 2,000 yuan). Discs will be around $7 (50 yan).
Blu-ray players and discs, which made their
debut in China
last year, cost around $700 and $35 respectively.
CBHD is based partly on the HD DVD format which lost out to Blu-ray as the presumed HD successor to DVD, although it uses different video and audio encoding. Much of the technology used in CBHD was developed by China's Optical Memory National Engineering Research Center under funding from the Chinese governemnt
So far Warner Brothers is the only major Hollywood studio with plans to release movies
in CBHD format
. They plan to release 100 CBHD titles this year.
Tony Vaughan, managing director of CAV Warner Home Entertainment,
said
"I believe Chinese consumers are willing to buy legitimate content as long as the price is appropriate." He added, "We hope that more Hollywood makers will embrace this standard soon."