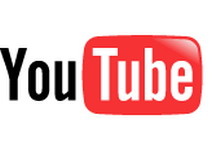 Following its recent deals for full-length content
with
Sony Pictures, CBS, MGM, Lionsgate, Starz
and the
BBC
,
YouTube
has made new deals that will add longer content to the popular video sharing site.
The agreements will bring the 90-minute environmental film
Home
to the site in English, French, German and Spanish and will also bring four short films from the
Tribeca Film Festival
this week.
YouTube remains by far the most popular video sharing site, with almost 90 million unique users in February, higher than
Yahoo
and
Hulu
combined.
Because of the site's push for longer form videos, the amount of time spent watching videos in February was boosted by 23 percent year-on-year and the average video length increased 22 percent.
For more information on the Tribeca films, view the official page here:
YouTube Screening Room