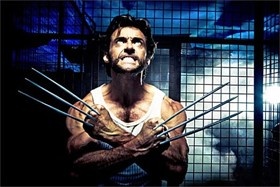 On April 1st, one month before its theatrical release,
a workprint version of X-Men Origins: Wolverine was leaked online,
and saw giant amounts of downloads.
The release, being a "
workprint
", had some special effects missing, as well as the occasional view of wires still attached to actors during action scenes.
Despite this leak however, the movie appears to be successful at the box office, making $35 million USD on its opening day on Friday and making a total of $87 million USD for its first weekend. Comparably, the blockbuster
Iron Man
made the same amount on its first day.
Production companies says the movie cost about $140 million to create, so $87 million is not quite spectacular, but not to shabby either.