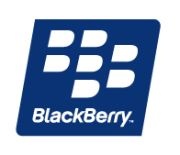 The
Research In Motion (RIM)
BlackBerry Curve
has outsold the
Apple iPhone
in the Q1 2009, according to
NPD
figures.
NPD analyst Ross Rubin added that the Curve was helped by its widespread availability (its available through Sprint, AT&T, T-Mobile and Verizon) and Verizon's recent BOGO on the phone.

Overall, the Curve came out on top, while the iPhone slipped to second and the touchscreen BlackBerry Storm took third.

NPD did not release any numbers with the ranking but analysts believe RIM took about 50 percent of the smartphone market in the Q1, up from 35 percent in the Q4 2008. Both Palm and Apple fell 10 percent each.