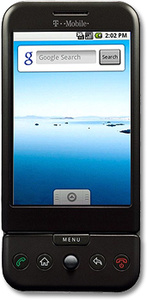 T-Mobile
has announced today that the anticipated rollout of the
Android 1.5
update for the
G1
smartphone has been delayed at least one week, from the end of May to the first week of June.
The carrier did not say much but did say the delay is necessary to
"ensure optimal functionality and smooth delivery."
The most anticipated addition is the the on-screen keyboard. Users will be able to enter text while the phone is in portrait mode instead of having to rotate to landscape mode and open the keyboard. The new update will also add more Home Screen widgets including a widgets for the user's calendar, a music player, and a picture frame.
The addition of video recording, as well as the addition of video playback support for
MPEG-4
and
3GP
, is a welcome addition for many whose biggest complaint is the lack of video recording using the built-in camera.