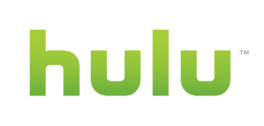 The popular
streaming
online video site
Hulu
may be headed to the UK before September, according to sources, marking the first time the site will be available to users outside of the United States.
The report, from UK-based
The Telegraph
, says Hulu, owned by Disney, Fox and NBCU, is currently in negotiations with ITV, the BBC, and Channel 4 for content partners.
It is believed that the UK version of the site will allow users to watch TV episodes the day after they are broadcasted and each episode will be available for 30 days following its launch.
There is one snag however. Hulu wants to have full control over ad sales based on the content of Channel 4 and ITV.

"Hulu is proposing a model that works in the American marketplace – however Channel 4 and ITV will not consent to that,"
says the
report
citing an insider source.
"Both parties always retain the commercial rights and sell their own ad inventory."