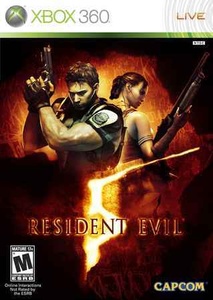 In early March, the much anticipated horror sequel
Resident Evil 5
was leaked to
torrent
sites and
P2P
, a full ten days before its official release date.
Capcom
was understandably upset,
but launch month sales were spectacular
and it appears those sales remain strong despite the leak.
Capcom CFO Kazuhiko Abe adds that sales of the sequel are currently at 4.97 million and rising, on "very strong demand".
Abe notes that the company sold 4.4 million units in March alone, and that the title will top 5 million within days.
The publisher, like all other major publishers, has complained of piracy woes in the past,
even citing piracy as the main reason Devil May Cry 4 had stagnant sales
. The publisher said the PC version of the game had been "pirated to hell" and that Capcom Japan refused to release it digitally as a result.