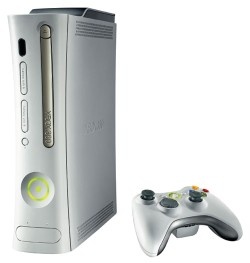 Microsoft
today has announced that global
Xbox 360
sales have now hit a new milestone, 30 million units.
Additionally,
Xbox Live
membership has hit 20 million active users.

"We've always been confident that Xbox 360 offers more entertainment value than any other console on the market, and these latest numbers show that consumers agree,"
added
Don Mattrick, Microsoft senior vice president of the Interactive Entertainment Business.
"We expect our growth to continue to accelerate. Our news at E3 next week will underscore our commitment to bringing blockbuster entertainment experiences to everyone and to growing the Xbox entertainment brand globally."
The company added that users have downloaded almost 500 million pieces of DLC (downloadable content) from XBL and membership has jumped exponentially since the release of the
New Xbox Experience
last November.