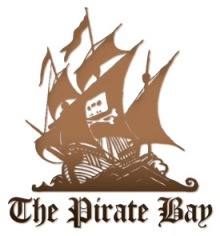 As we reported in
couple
occasions
last month, the judge
Tomas Norström
in the
Pirate Bay
case was allegedly biased for being a member of at least two copyright associations. According to
TorrentFreak
, the defense lawyer
Per Samuelsson
has now sent a letter to the Court of Appeal addressing the issue of unfair trial.
"I don't want to say that the randomness of judge selection has been fixed, but the case has been handed to Norström mainly because he is considered an expert on copyright. That raises questions since this is a criminal case. A large majority of the young generation believes that what is going on here is a farce," commented Samuelsson to Swedish news agency, TT.

Usually in Sweden judges are chosen at random which wasn't the case here. Nordström was handpicked because of his expertise in copyright cases even though he has connections with several pro-copyright groups and is a board member of Swedish Association for the Protection of Industrial Property.

"I have a hard time to let go of the thought that he kept quiet about this because he had the intention of using his opinions in the case. I don't hesitate for a moment when saying that this is bias," added Samuelsson.

The lawyer for Swedish Anti-Piracy Bureau (Svenska Antipiratbyrån) Henrik Pontén didn't want to give a comment on the letter before court decision.

The court's decision should be announced in couple of weeks.