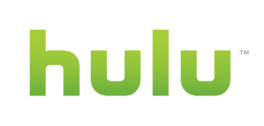 Less than four months after
blocking Boxee media center users
from accessing their content, Hulu's developers have introduced their own software called Hulu Desktop. Like Boxee it enables the use of a remote control for Hulu streams.
Boxee's Avner Ronen is optimistic about the implications for his company's future relationship with Hulu. Unfortunately for Boxee users there's a lot of reason to be skeptical.
Much of the original reason for Hulu's creation was frustration on the part of NBC and Fox executives. They wanted more control over their content than was offered by services like YouTube.
When Boxee users were suddenly cut off in February Hulu CEO Jason Kilar
made it clear
the decision came from those rather than Hulu management. Since then Hulu's ownership group has expanded to include Disney, a company known for their near-paranoid attitudes when it comes to content control.
Hulu desktop appears more like an attempt to create their own Boxee alternative. A message warning Apple users to shut down Boxee so their remotes will work correctly seems to confirm this.
When Hulu initially launched the only major streaming video player was YouTube. One of Hulu's advantages was being designed around professional content instead of user supplied video.
With support for numerous online video and audio sources, Boxee seems better suited to serve viewers' needs than a single service client like Hulu Desktop.