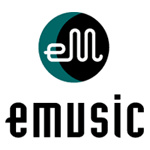 eMusic
, the online music download store that started in 1998, has announced that it has added music from its first major label, bringing in
Sony's
'classic' catalog, all music that is 2 years old or older.
The store has offered a subscription based model and DRM-free MP3s since its release, and has tracks from thousands of indie labels.
During its 11 years, the company has attracted over 400,000 paying customers, each paying $12 USD per month.
Sony
feels placing its newer, more popular songs into eMusic's unlimited, DRM-free service, is too risky and has therefore excluded the songs. However, Sony's classic catalog is still very large and includes hits from top name artists such as Britney Spears, Billy Joel, Bruce Springsteen and Usher.
There is a catch
though
.
"As part of the deal, eMusic says it will slightly raise prices and reduce the number of downloads for some of its monthly plans."