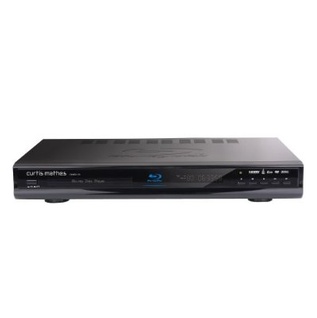 The online retailer
Meijer
is now the first company to offer a standalone
Blu-ray
player for under $100 USD, selling the
Curtis Mathes CMMBX130
for $99.99.
The standalone will playback Blu-ray at
1080p
and upscale standard DVDs to
1080i
, and includes
HDMI
1.3 output, optical digital audio and an Ethernet port for Internet connectivity.
The CMMBX130
runs on
a BroadCom 7440 processor "and there is an 11-bit, 108MHz video digital-to-analog converter as well as a 24-bit, 192kHz audio digital-to-audio converter. Rounding out the outputs is a
composite video
connections. Two-channel
Dolby
Digital AC-3 is supported."
The price of the player before the current discount was $299 USD.