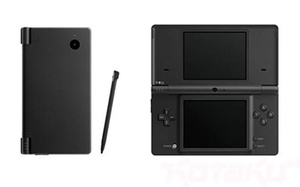 The
Nintendo DSi
was once again the best selling hardware in Japan for the week ended June 14th, although sales in general continue to fall in comparison to the 2008 average.
The handheld sold 37,000 units overall and the best selling console was as usual, the
Nintendo Wii
which shifted 18,442 units.
The
Xbox 360
and PS3 continued to lag behind but the sales between the two rivals continue to get closer.
For the week
ended the 14th:


* 1. Nintendo DSi: 36,872
* 2. PlayStation Portable: 26,904
* 3. Nintendo Wii: 18,442
* 4. PlayStation 3: 10,009
* 5. Xbox 360: 8015
* 6. Nintendo DS Lite: 5408
* 7. PlayStation 2: 3498