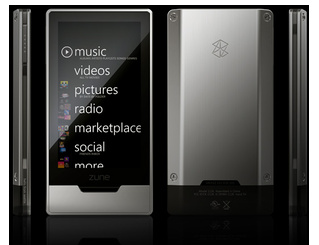 Speaking with an anonymous
Microsoft
engineer,
NeoWin
has reported a few interesting new facts about the upcoming
Zune HD
media device, including pricing, which has not yet been officially revealed.
During the interview the source claims that the Zune
HD
is the best media device the company has ever made and that with the right marketing it can sell twice as well as previous Zunes, which continue to struggle and have almost lost all marketing support from the software giant.
More notably, the source says "the Zune team is working hard to get all the licensing agreements in order" to bring movies to the Zune marketplace, including
720p
HD films.
Finally, the source adds that there will be two launch sizes for the Zune HD, 16GB and 32GB, with a 64GB most likely coming later. The device will begin shipping in "early September" and the smaller capacity 16GB model version will retail for "$249 -$280."
You can read the whole interview here:
Interview with the Zune source