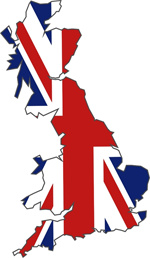 The
British Video Association
has said today that despite a few recent good sellers such as
Quantum of Solace
,
DVD
revenue had fallen 14 percent with total sales volume falling 7.7 percent.
If the trend continues, the BVA says the UK will have its worst year for home video revenue since the 1980s.
Lavinia Carey, spokesperson for the BVA, adds that the high revenue drop can mainly be attributed to the recent bankruptcies of retailers
Woolworths
and
Zavvi
.
"We've just seen 15 per cent of the retail market disappear,"
says
Carey, via
Times Online
.
Blu-ray
was a bright spot in an otherwise dreary report, seeing a 231 percent increase in units sold. The BVA does add however that Blu-ray still only accounts for 3.1 million units sold, compared to 99.6 million for DVD (during the period).