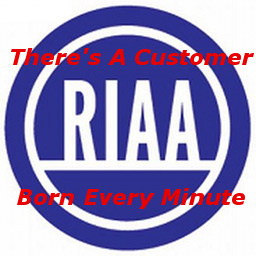 Jammie Thomas-Rasset will be appealing the $1.92 million judgement against her in the first RIAA file sharing case ever decided by a jury.
At issue will be the constitutionality of awarding $80,000 per song. US copyright sets minimum damages at $750 per song, but allows up to $150,000 for "willful infringement."
Attorney Joe Sibley
told
CNET News
"She wants to take the issue up on appeal on the constitutionality of the damages. That's one of the main arguments--that the damages are disproportionate to any actual harm."
Although the courts have previously ruled that punitive damages in excess of ten times the actual damage caused are a violation of the Equal Protection Clause of the US Constitution, there's no precedent on whether statutory damages are similarly limited.
The Department of Justice has already shown they are willing to defend the damages. Earlier this year a lawyer from the DOJ Federal Programs Branch, which is headed by
former RIAA lawyer
Ian Gershengorn did exactly that in
another case
.
Assuming Ms. Thomas-Rasset can afford to continue her defense, this case could go as high as the US Supreme Court. Whether they will agree to hear the case is anybody's guess.