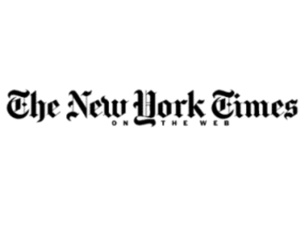 In May, a NY Times staff writer, Jennifer Lee,
via her Twitter page, discussed what occurred during a meeting with shareholders and explained that the company was currently "exploring a new online financial strategy" that would implement membership levels. Each level would have different access to content with obviously the most expensive having full access to the entire site.
Today, according to
Bloomberg
, the Times is closer than ever to implementing the charge, a $5 USD monthly fee for access to the site. NYTimes.com is currently the most popular newspaper site in America.
Although the move will bring in much needed added revenue to make up for continued losses in ad sales, some critics have their doubts.

"The question here for consumers is the psychological barrier of now paying when you were getting it for free before, and you're going to lose some readers as a result,"
says Ken Doctor, an analyst at
Outsell
.
"The New York Times will also have to evaluate what this means for ad rates as they lose readers."
The Times currently has 647,695 weekday home delivery subscribers.