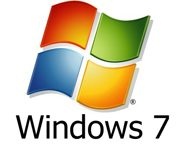 The online retailer
Expercom
has leaked the price of the much anticipated
Windows 7 Family Pack
, the pack that includes three licenses for
Windows 7 Home Premium
.
The price will be $137 USD, a decent discount from buying the operating system as a standalone three times.

Microsoft
has high hopes for the new operating system, and hopes cheaper retail prices will help it compete with the release of
Mac OS X Snow Leopard
which will only cost $30 to upgrade, or $49 for a family pack.
As a way to
appease new Vista owners and bring new purchased to the operating system
, Microsoft is offering a discount on "upgrade" versions of the operating system, including a Windows 7 Home Premium Upgrade for $49 USD.