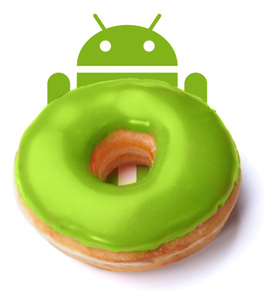 According to a
WSJ
report,
Google
has announced some "sweet" names for its upcoming
Android
updates, with the updates being called "donut," "eclair," and "flan." Android users will remember that the recent Android 1.5 update was dubbed "cupcake."
Andy Rubin, a vice president of engineering at Google, also noted that
the upcoming Chrome OS
will not replace Android, and will be aimed at different markets.
As an example of how Android is evolving, Rubin points to the
example of the My Touch 3G
, which even has a hardware "Google Search" button. Press the side button on the phone and the Google search box will pop up.
All of the upcoming "sweet" updates will include more social networking features,
says Rubin
.
"Social is a big push for now,"
he noted, adding that "eventually an inbound phone call could show the caller's photo, name and the last update he or she posted to Facebook, for example."