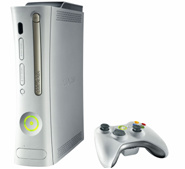 Microsoft
's chairman
Bill Gates
revealed in
an interview with CNET
that the project
Natal
technology coming to the Xbox 360 platform is also in development for non-gaming uses with Windows. He said the project evolved from Microsoft research, and is now being commercialized by Windows and Xbox units.
"Both the Xbox guys and the Windows guys latched onto that and now, even since they latched onto it, the idea of how it can be used in the office is getting much more concrete and is pretty exciting,"
he said. Gates was the
first to hint
that Microsoft was working on the technology in the 2007
All Things Digital
conference where he appeared with
Apple
CEO
Steve Jobs
.
Back then, after Gates talked about a gaming machine that you could interact with by swinging a tennis racket or a bat, the hosts referred to the
Nintendo Wii
console. Gates corrected the hosts however, saying,
"You can't sit there with your friends and do those natural things, that's a 3D positional device. This is video recognition. This is a camera seeing what's going on."
Gates believes using the technology with a lot of devices for a variety of purposes is possible.
"I think the value is as great for if you're in the home, as you want to manage your movies, music, home system type stuff; it's very cool there,"
he said.
"And I think there's incredible value as we use that in the office connected to a Windows PC. So Microsoft research and the product groups have a lot going on there because you can use the cost reduction that will take place over the years to say, why shouldn't that be in most office environments."
Read the full interview at
CNET