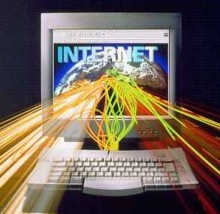 According to a report from
Forrester Research
, worldwide Internet usership will jump to 2.2 billion users by 2013, with most of the gains coming from Asia.
The report adds that over 43 percent of the world's Internet users will be from Asia by that time, with a hefty 17 percent coming from China alone.
Growth in the US, most of Western Europe and other developed nations such as Japan and South Korea will slow to a crawl, as the market is almost at saturation already.
"While per capita online spending is likely to remain highest in North America, Western Europe and the developed markets of Asia throughout the next five years, the shifting online population and growing spending power among Asian consumers means that Asian markets will represent a far greater percentage of the total in 2013 than they do today,"
writes
Forrester Research Senior Analyst Zia Daniell Wigder.

"Multinational organizations must understand the dynamics of the shifting global online population to ensure that they are positioned to take advantage of emerging international opportunities."