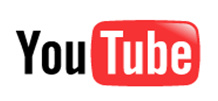 According to
CNet
,
YouTube
is working on bringing
3D videos
to the popular video sharing site, and a Google employee has been quietly working on the project.
In the YouTube forums, "YouTubePete" has said he has been working on the stereoscopic player "during his '20 percent time' at Google."
The video, which can be viewed lower in the post, gives watchers the option to change to many different types of 3D, depending on what glasses they own, or hardware.
Cnet
says the 3D does in fact work. I do not have any 3D glasses to test the video with currently.
View the clip here:
YouTube testing 3D