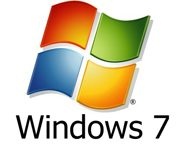 In an effort to settle a long standing antitrust case brought by the
European Commission
over the bundling of Windows OS' with
Internet Explorer
,
Microsoft
has promised to give
Windows 7
buyers their choice of rival web browsers when the OS ships in October.
The OS will be pre-loaded with multiple browsers, and would-be buyers can choose from a "ballot" which browser they want. As always, users can choose one and then download another, or a few others and use whichever they want whenever they want.
The other browsers were not disclosed but the obvious choices would be
Firefox, Safari, Opera
and the newer
Chrome
.
EC officials are expected to review the proposal, after denying past Microsoft proposals.