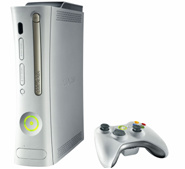 A California state college student was arrested for modifying gaming console hardware to bypass copy protection technology.
Matthew Lloyd Crippen
, 27, or Anaheim was taken into custody by U.S. Immigration and Customs Enforcement agents on Monday following indictment by a federal grand jury on two counts of violating provisions of the Digital Millennium Copyright Act (
DMCA
), each count carrying a maximum of five years imprisonment.
Crippen is accused of profiting by modifying
Sony
,
Microsoft
and
Nintendo
video game consoles to enable booting of pirate copies of video games. Investigators seized more than a dozen video game consoles which were found in his home.
"Playing with games in this way is not a game -- it is criminal,"
said Robert Schoch
, special agent in charge of the ICE investigations office in Los Angeles.
He continued:
"Piracy, counterfeiting and other intellectual property rights violations not only cost U.S. businesses jobs and billions of dollars a year in lost revenue, they can also pose significant health and safety risks to consumers."
The ICE investigation which lead to Crippen's arrested was based on a tip from the
Entertainment Software Association (ESA)
.